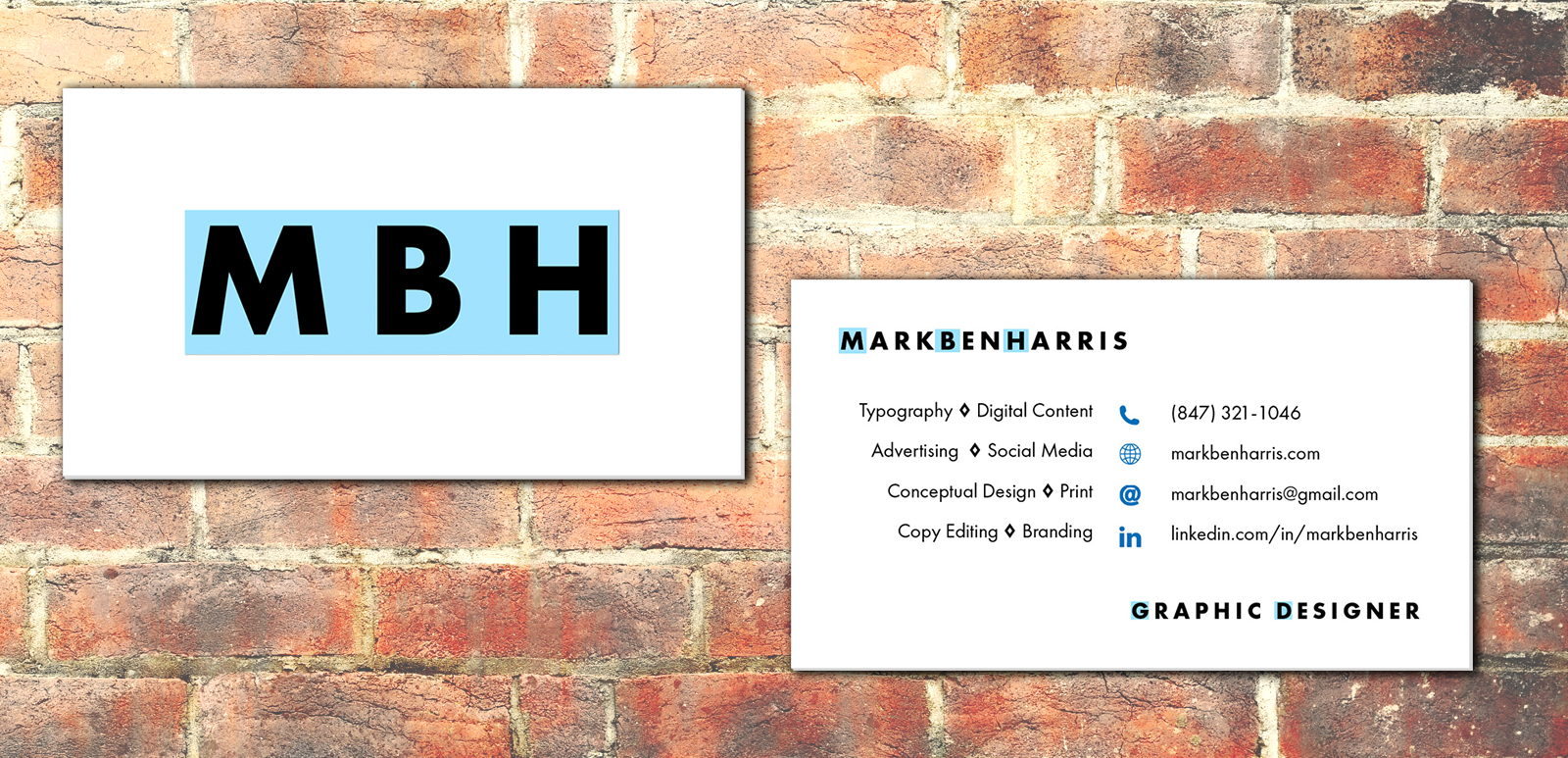 Badgley Mischka Home Ad - Architectural Digest, June 2017
Photo-edited assets for an advertisement in Architectural Digest magazine along with the product catalog. The ad was for the launch of Badgley Mischka's Home line of products which included furniture and home accessories. The catalog included images of each item, with over 300 items.
Mark Ben Harris Business Cards (1)
The Mark Ben Harris brand starts and stops with this design featuring Futura PT bold font. The color blue ties in with the simplicity of color to evoke a feeling. The brand is bold, strives for simplicity, and originality.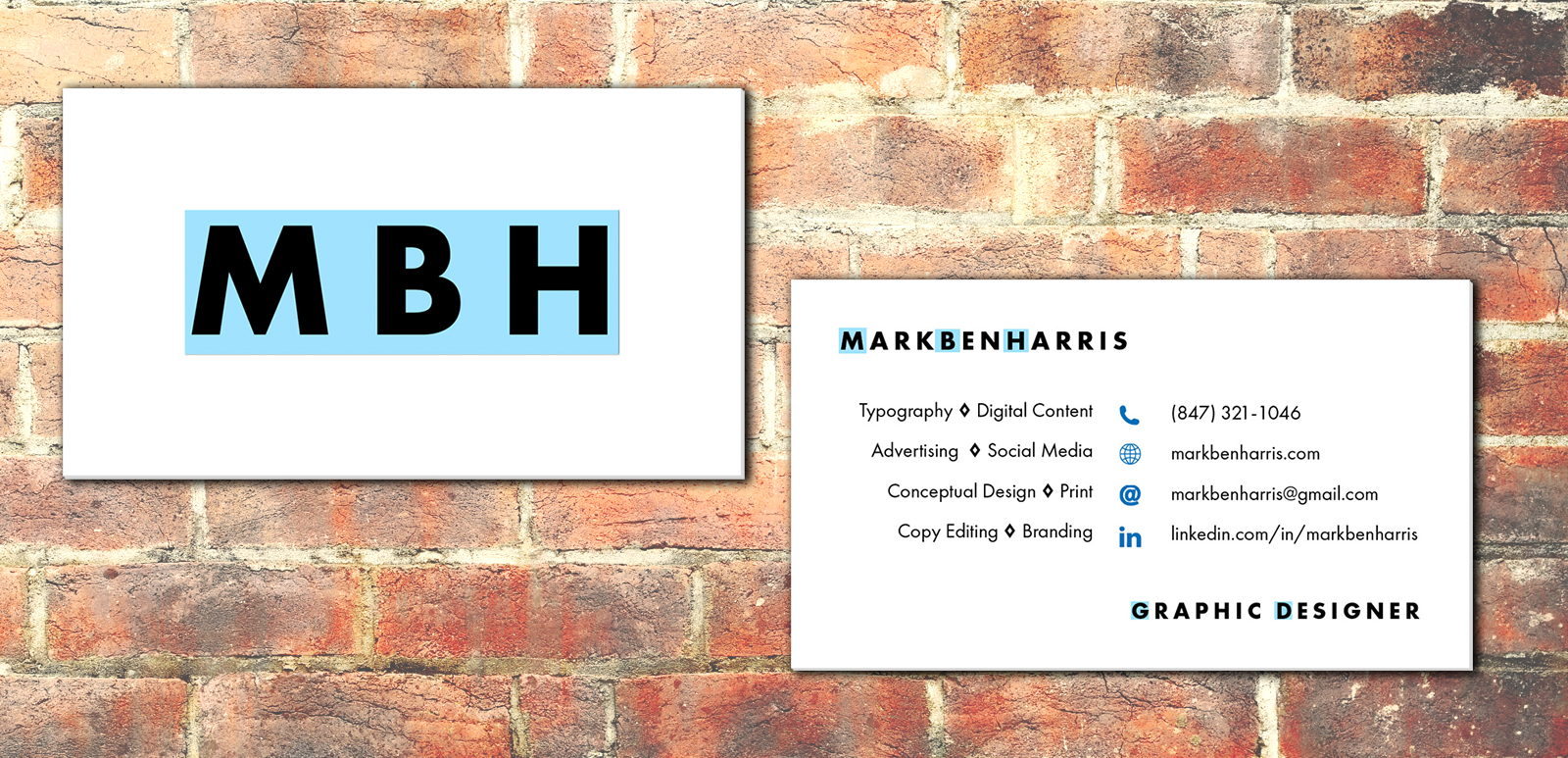 Mark Ben Harris Business Cards (2)
Mark Ben Harris Letterheads
The Mark Ben Harris letterheads represent the simplicity of organizing type and logos. Depicted here are two sizes of 'Thank You' cards along with business card (both sides) and letterhead with number 10 envelope.